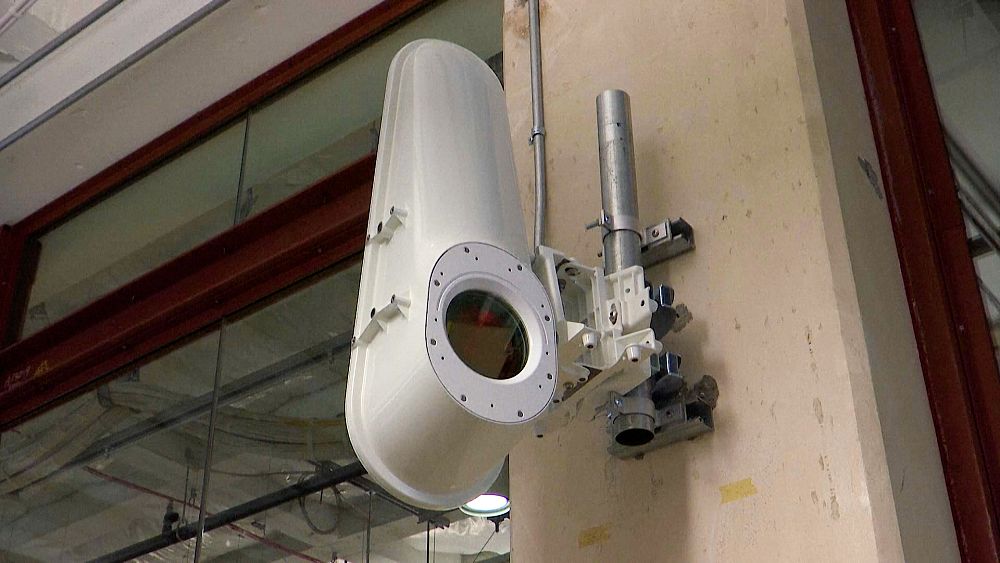 The tech – which uses a stop sign-sized terminal which beams lasers carrying data to a corresponding terminal – will provide high-speed Internet access.
This is not the first time that Alphabet, the parent company of Google, has embarked on a mission to bring reliable, cheap Internet to communities in rural and remote areas.
But this time around, the team at the tech giant's innovation hub X-lab has learned from past failures.
In 2016, the lab sought to broaden Internet access by using stratospheric balloons but that project was ultimately wound down due to high costs.
Now they've turned to a new technology for what they call the Taara project: using neatly designed terminals that beam data-carrying lasers to corresponding terminals over fixed distances – essentially fiber-optic Internet without the cables.
According to the head of Taara, Mahesh Krishnaswamy, things are progressing better this time around.
And now telecommunication partners like Bharti Airtel in India are using the machines to build out Internet infrastructure in hard-to-reach locations.
Taara executives and Bharti Airtel say they are now moving toward larger-scale deployment of the new laser Internet technology in India.
Beyond that, Krishnaswamy adds that Taara is helping to link up Internet services in 13 countries so far, including Australia, Kenya and Fiji.
High-speed Internet by laser
At Project Taara's lab in Mountain View, California, Krishnaswamy and his team of engineers experiment with mirrors of different focal lengths as well as special tables designed to recreate conditions that terminals would be subjected to out in the field, such as shaking from wind, animals or traffic.
Krishnaswamy said he had an epiphany for this new initiative while working on the failed balloon Internet project, called Loon, which used lasers to connect data between balloons.
Krishnaswamy was recently in Osur, an Indian village where he spent his childhood summers, three hours south of Chennai, for the installation of Taara equipment. Osur will be receiving high-speed Internet for the first time this summer, he said.
"There's hundreds of thousands of these villages across India," he said. "I can't wait to see how this technology can come handy to bring all of those people online."
According to Astro Teller, the CEO of Alphabet's X-lab, 'Taara is moving more data every single day than Loon did in its entire history".
In July 2020, Google committed $10 billion (€9.1 billion) to digitizing India. It invested $700 million (€639
…
Read more