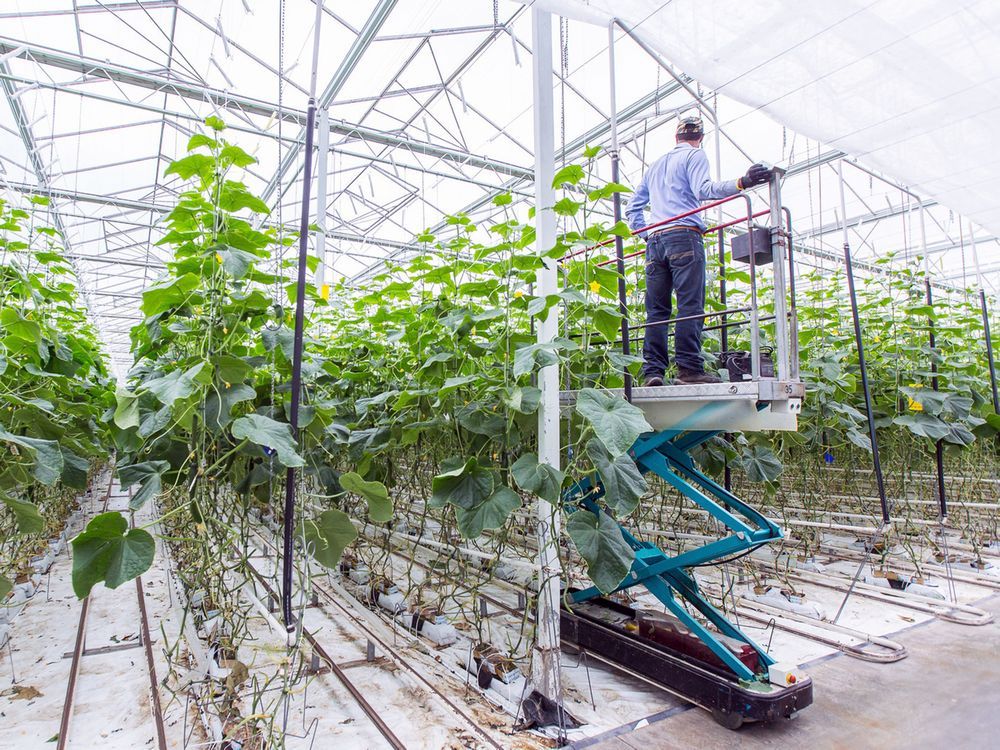 Article content
A forum of leaders in BC agricultural technology outlines how the province could become a world leader in advanced food production, during a Conversations Live project hosted by Stuart McNish on Tuesday night.
Article content
The panel was brought together to examine changes in food production and how technology is critical to meeting future consumption.
Article content
According to a recent UN report, the world will need 50 per cent more food by 2050 while climate change will decrease global yields by 25 per cent in the same time frame — meaning agricultural technology must advance to help meet demand.
The panel was composed of Peter Dhillon, chair of Ocean Spray and member of the BC Food Security Task Force; Evan Fraser, director of the Arrell Food Institute and professor at the University of Guelph; Karn Manhas, CEO of Terramera, a company that develops plant-based alternatives to synthetic chemical pesticides and fertilizers; Philip Steenkamp, ​​president of Royal Roads University; Federica Di Palma, chief scientific officer and vice-president of research and innovation, Genome BC and Bahram Rashti, co-founder and CEO of Fresh Green Farms and UP Vertical Farms.
Article content
"Not too long ago we weren't talking about this, but food safety has become top of mind in recent times. Food security is national security now," Dhillon said.
He said BC can become a world leader in agritech if academia, policy makers and farmers work together. The BC Food Security Task Force is advocating for the establishment of an incubation/acceleration strategy for the agritech sector and creating an agritech institute in BC
Examples of agritech include seed genomics, climate-controlled greenhouses, sensor-monitored growing technologies and advanced refrigeration systems.
BC produces over 300 commodities including fruits and vegetables, grains and oilseeds, dairy, livestock, poultry, eggs, fish and other seafood and is the most diverse agricultural province in Canada.
Article content
The province also has 150 companies that are active in the agritech sector, including Fresh Green Farms and UP Vertical Farms. Last week, UP Vertical began operating Canada's first hands-free vertical farm growing leafy greens at a facility in Pitt Meadows.
Rashti said his company uses 99 per cent less water and land than regular leafy greens growers, uses no pesticides or fungicides and recycles CO2 within the facility.
He said this sort of farming innovation would become a necessity in the years to come.
"We have disrupted the system. We
…
Read more