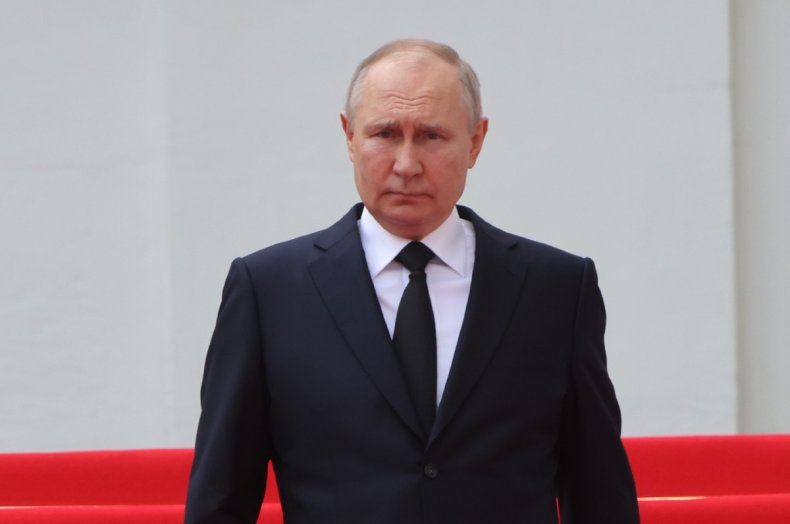 Moscow will "reverse-engineer" Western technology its forces have captured in Ukraine, according to Russian state media.
"If there is an opportunity to look inside and see if there is something that can be applied to us, well, why not?" Russian President Vladimir Putin told the state-run Russia-1 channel.
It is not clear which technologies the Kremlin leader referred to in his comments, although he did praise Russia's T-90M Proryv-3 tank, designed to be a "main competitor" to the US Army's Abrams M1 tank. Washington pledged 31 Abrams to Ukraine earlier this year, and they are expected to arrive in the coming weeks and months.
Putin described the T-90 as "the best tank in the world, without any exaggeration," before adding: "But the enemy also produces modern equipment."
Ukraine has received deliveries of Western-made Leopard 2 tanks, which have made their debut on the battlefield. However, according to Dutch open-source intelligence outlet, Oryx, Ukraine has lost eight Leopard 2A4 and 2A6 tanks so far, but none of these are registered as captured by Russian forces.
Earlier this month, Russian state media reported that Moscow's authorities had retrieved and were studying a Storm Shadow cruise missile which its air defenses had intercepted in the annexed southern Ukrainian Zaporizhzhia region.
Britain said it was sending an unknown number of the long-range cruise missiles to Kyiv in May, and Russia has since repeatedly said it has intercepted them in Ukraine. The Anglo-French weapon, also known as SCALP, has the longest-range capability known to have arrived in Ukraine courtesy of Kyiv's Western ally, and France confirmed on Tuesday it would also send Storm Shadows.
In a clip posted to Twitter the day before Paris committed their missiles, a Russian state media commentator said Russia had "problems with long-range weapons" on the frontlines in Ukraine.
Russia's long-range strike capabilities are "probably the main issue to pay attention to at the moment," Russian parliament member and former military commander Andrey Gurulyov said on the Russia-1 channel, in a clip posted by Ukrainian Internal Ministry advisor, Anton Gerashchenko.
Russia continues to use Western technology in
…
Read more